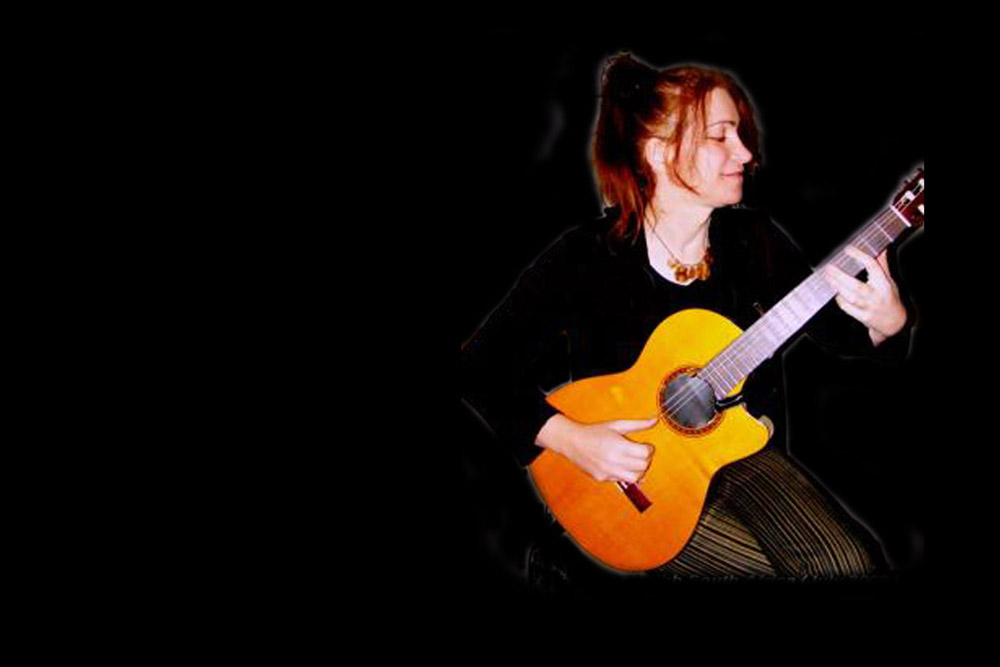 Keira is a South African solo acoustic jazz/blues/latin/world guitarist. She has a style that allows her to play bass lines, chords and melody's all on one instrument...this polyphonic approach to playing the accoustic guitar allows her to create a full sound with as many 3 parts simultaneously from only one instrument.
Keira uses a nylon string guitar to give a natural warmth not gotten from steel string instruments.
She has spent the last 4 months composing a new instrumental solo guitar album and is hoping to tour her new worlwide in 2008/09...she has previously toured extensively in South Africa and internationally.
Her performances and travels have taken her half way around the world ( South Africa, United Kingdom, France, Netherlands, Germany,
Switzerland, Italy, Bahrain,, Arab Emirates, Thailand and Singapore.
Keira Witherkay
in concert at different venues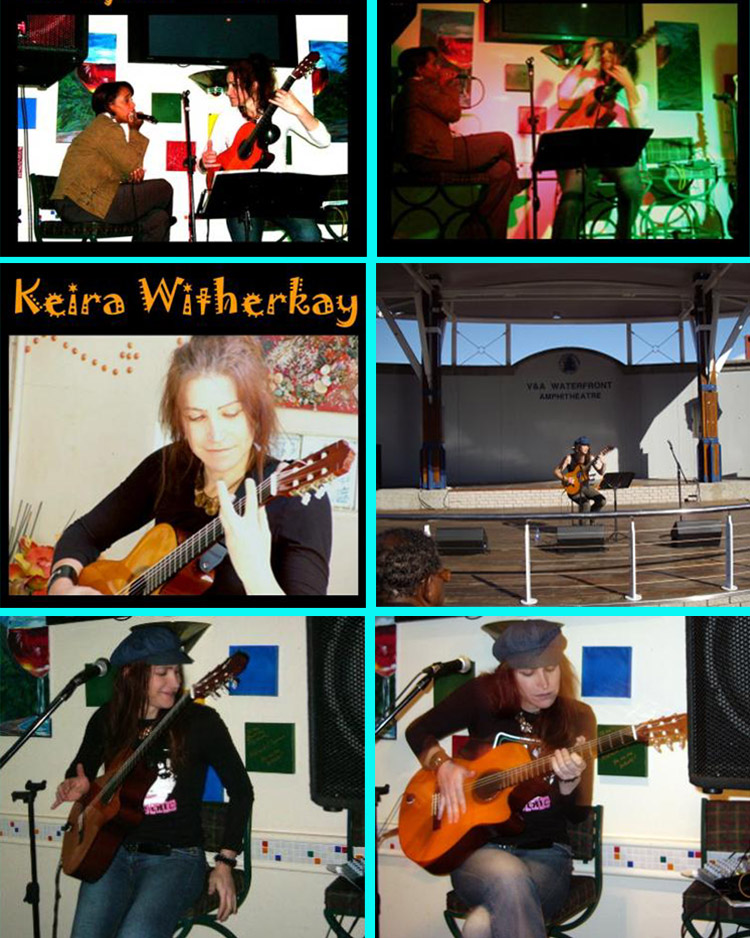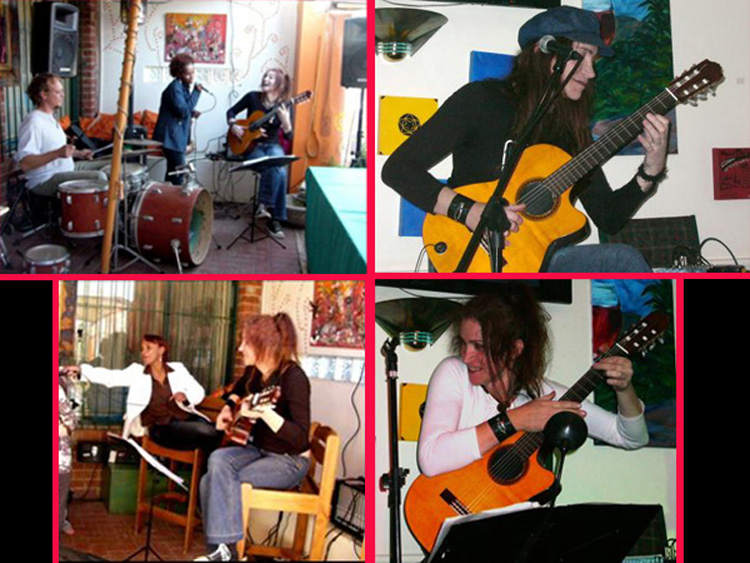 Keira as composed numerous songs as a solo acoustic instrumental guitar styles.
A quote from Keira..... "In a technological age I love being able to take a piece of wood with strings attached to it and make beautiful music especially on an instrument whose design has changed little since the 1600's and not have to rely on computer backtrax or special effects to produce a full sound."
She will be appearing as guest artist on Mario's Magic show tours, performing together will be top class entertainment.
They will perform for Corporates, Malls, Holiday Resorts, Restaurants anywhere required
in South Africa.
Book your shows now to see Mario and Keira in action.